Insio ITE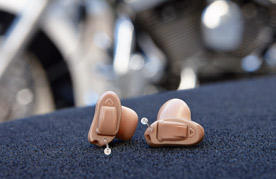 Live your individuality.
Insio is a tiny customised hearing device that can be part of any adventure.
Enquire About This Product
Features & Benefits
Live life the way you want – don't let hearing loss stop you. Insio is a customized hearing solution that may be tiny, but is full of useful functions: Its advanced technology automatically adjusts itself to your personal hearing preferences over time and offers excellent sound quality and speech understanding. Insio also offers features like wireless connectivity for direct connection to a wide variety of sound sources and a tinnitus noiser that relieves the annoying effects of tinnitus. Insio provides all this with wearing comfort that makes it easy to get out and enjoy any adventure.
Insio features:
Program change button for selecting specific hearing programs (optional in all models)
Battery door for quick, easy battery replacement
Vent for optimal ear ventilation
Volume control for direct sound adjustment (onboard: ITE model only)
Enhanced tinnitus noiser that manages tinnitus and improves hearing at the same time
Directional microphone that focuses sound to help you concentrate on your conversation partner (standard in ITE, optional in ITC)
Three models:

ITE (in-the-ear)
ITC (in-the-canal)
CIC (completely-in-the-canal); with iMini/IIC option