Juna 7 ITE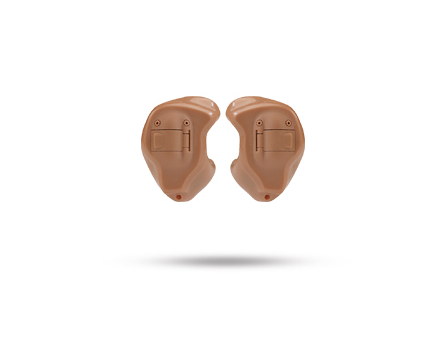 Advanced adaptive features in Juna 7 hearing aids deliver impressive sound quality in all listening situations. All types of sounds, varying from speech cues to environment and entertainment sounds, are amplified naturally and accurately with the focus automatically on speech in changing and noisy environments.
Enquire About This Product
Explore our Styles & Colours
Features & Benefits
Bernafon ChannelFree™ signal processing
Digital signal processing up to 10 kHz
Speech Cue Priority™
i-VC
Adaptive Feedback Canceller Plus
Adaptive Noise Reduction Plus
Transient Noise Reduction
Binaural Coordination
Live Music and Cinema Programs
Wireless Connectivity
Language Specific Targets
REMfit™
Multi-Environment Program
Environment Optimizer
Auto Telephone (detection)
Telecoil
Hydrophobic coating for all BTEs
Dust and water protection for all BTEs (IP57)
Data Logging
Data Learning
Up to 16 listening program options
4 freely-assignable program slots
DAI / FM adapter
Easy Communication
Understanding speech, especially in difficult listening situations, is a major challenge for people with a hearing impairment. They often perceive speech as unclear, distorted or too soft; background noise, on the other hand, is perceived as too obtrusive.
Sound Localization
With normal hearing, our ears work as one system and provide stereophonic sound wherever we are. The brain uses subtle differences in timing and intensity of sounds reaching each ear to localize the sounds and thus interpret our surroundings.
Music Enjoyment
Music lovers and musicians are often disappointed with the sound of music through their hearing instruments ─ particularly, at concerts.
Connect Wirelessly
A majority of hearing instrument wearers report difficulties when using mobile phones and other audio devices; this may be because of poor signal reception, interference or the absence of a Direct Audio Input (DAI) connection.
Accessories
Remote control
Be your own sound captain with our remote control and manipulate your hearing instruments' functions to your gusto.
Soundgate 3
Stay connected with Bernafon's offering in wireless communication technology. Stay connected with SoundGate 3 ─ the sophisticated link between our solutions and Bluetooth® enabled wireless devices.
Sound Gate Mic
Clients have maximum flexibility when controlling the SoundGate Mic via SoundGate 3.
Tv Adapter 2
Bernafon's TV Adapter 2 enables you to enjoy watching TV again. The small and portable device connects easily to any television set.
Phone Adapter 2
Phone calls ─ whether made or received on a landline ─ not only deliver excellent sound quality but thanks to Bluetooth® wireless technology, they are also hands- and hassle-free.