Nitro ITE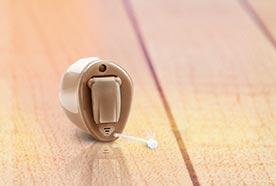 Nitro custom instruments feature super power with sophisticated technology for a convenient hearing experience.
Enquire About This Product
Features & Benefits
Family, friends, colleagues – even strangers – the people we meet are our link to the world. Never miss a conversation with Nitro™ custom super power hearing instruments, which can help you stay involved and active by significantly improving your speech understanding. Available in three models that are customized to fit your ear perfectly, their maximum amplification and sophisticated technology help you to hear more clearly, even in difficult listening situations. Nitro custom learns the way you want to hear and automatically adjusts itself to your preferences. In addition, nearly all models offer wireless connectivity and onboard controls for convenience and easy manual control. Nitro custom's power, quality and functions help you stay connected and get the most out of life.
Nitro features:
Directional microphones that focus sound to help you concentrate on your conversation partner*
Tinnitus noiser manages tinnitus and improves hearing at the same time.
Nitro's feedback canceller ensures whistle-free wear
Vent for optimal ear ventilation
e2e wireless™ 2.0 allows for synchronization between instruments and connection to electronic devices, including those with Bluetooth® wireless technology
Three models:

ITE (in-the-ear)
ITC (in-the-canal)
CIC (completely-in-the-canal)