Phonak Naída Q50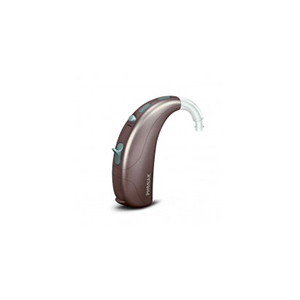 Power hearing aid, based on Binaural VoiceStream Technology™
Power SlimTube option enhances cosmetic appeal
Water and dust resistant
Speech in Wind feature enhances your ability to understand speech well, even when the wind is blowing
Auto StereoZoom feature extracts the single voice you want to hear from a noisy crowd
SoundRecover feature makes high-pitched sounds, that are difficult to hear, audible again
DuoPhone feature automatically streams the caller's voice to the other ear to allow hearing the conversation in both ears
Auto ZoomControl feature automatically chooses the hearing focus direction
Enquire About This Product
Explore our Styles & Colours
Features & Benefits
The superior technology in Phonak Naida Q hearing aid portfolio offers a host of unique features designed to enrich the listening experience in your day-to-day life.
Phonak Naída Q is the high-performance power hearing aid portfolio.
It is available in a range of styles, including an attractive Receiver-In-Canal model. All models are water and dust resistant.
The new attractive colour palette offers a variety of hair and skin colours. Fashion and fun colours ensure there is something to suit your style.
Features & Performance Levels
DuoPhone
As soon as you hold the phone to your ear, the caller's voice is automatically streamed to the other ear. Hearing the conversation in both ears results in superior sound quality and improved understanding.
SoundRecover
Makes high-pitched sounds such as birds singing, crickets chirping, children's voices and the ring of a doorbell audible again.
Auto Acclimatization
The Acclimatization is used to automatically increase the amplification while you are using the device. The starting level, speed of the acclimatization and the target level can easily be adjusted.
UltraZoom
Enjoy a lively conversation while noise from the side and back fades into the background.
WhistleBlock
Eliminates whistling so you can relax and enjoy better hearing.
NoiseBlock
Reduces uncomfortable background noise such as traffic or the constant hum of a ceiling fan without affecting your ability to understand.
QuickSync
One-touch controls two. The instantaneous broadband transfer of data between two instruments ensures that volume and program settings are always balanced and synchronized. One touch on the program selection button or volume control results in instant identical change in the other instrument.
WaterResistant
Phonak has developed WaterResistant products. These products are water, sweat, moisture and dust resistant! Let go and live life freely, come rain or shine!
Acoustic Optimized Venting (AOV)
This exclusive Phonak innovation is available in the full range of custom hearing aids and Behind-The-Ear hearing aid ear pieces. Comfort is improved and occlusion can now be reduced to the lowest level possible.
Tinnitus Balance noise generator
The Tinnitus Balance noise generator is a feature available for every Phonak Audeo Q model. It generates a sound which reduces the annoyance of tinnitus and can be used in sound enrichment tinnitus therapies.