Phonak Virto™ V30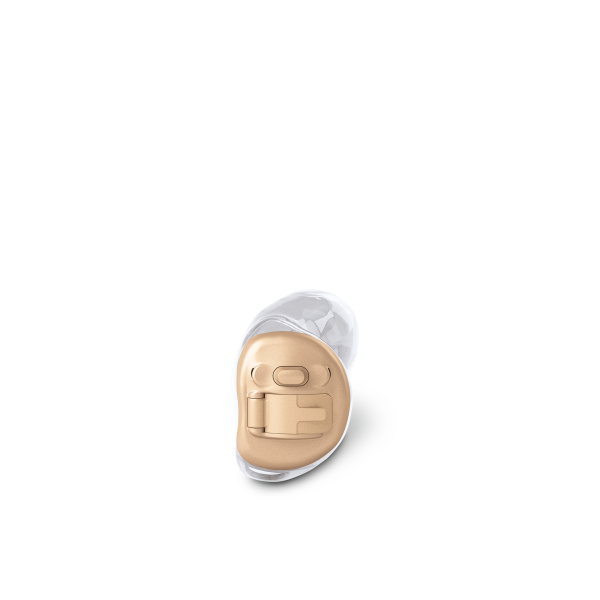 Phonak Virto V is the comprehensive custom product offering for mild to profound hearing losses, including six models in four performance levels. Powered by the innovative technology of the Phonak Venture platform, Phonak Virto V hearing aids are the ideal solution for those clients that prefer the best hearing performance and a cosmetically attractive, custom-made hearing solution.
Enquire About This Product
Explore our Styles & Colours
Features & Benefits
Speech in Noise
Calm Situation
UltraZoom
SoundRecover
Tinnitus Balance noise generator
WhistleBlock
NoiseBlock
QuickSync
User Preference Tuning
auto Acclimatization
AOV
Finetuning Channels (8)
Speech in Noise
Adapts and reduces noise from behind in real time and applies and optimizes the signal-to-noise ratio (SNR) in noisy environments.
Calm Situation
Provides optimal gain for speech understanding and listening comfort when engaging in one-on-one conversations in quiet.
UltraZoom
UltraZoom is the adaptive multi-channel beamforming technology, which improves speech intelligibility within noisy situations.
SoundRecover
SoundRecover compresses high-frequencies in order to restore high-frequency sounds that would otherwise be inaudible.
Tinnitus Balance noise generator
The Tinnitus Balance noise generator generates a broadband sound for use in tinnitus management therapies.
WhistleBlock
WhistleBlock differentiates between naturally occurring feedback-like sounds and true feedback. This means increased audibility and sound quality that is free from annoying feedback.
NoiseBlock
Noise Block Processing is particularly effective at reducing uncomfortable environmental noise.
QuickSync
One touch on the program selection button or volume control results in instant identical change in the other instrument.
User Preference Tuning
Remembers adjustments you make with FlexControl and FlexVolume and applies them automatically for a hearing aid more in tune with your preferences.
auto Acclimatization
Auto Acclimatization is used to automatically increase the client's amplification, while the client is using the device.
AOV
Acoustically Optimized Venting (AOV) reduces occlusion to the lowest level possible by optimizing the fitting calculation.
Finetuning Channels
Precision by which clients' hearing aid can be customized to their specific hearing needs.