Phonak Baseo Q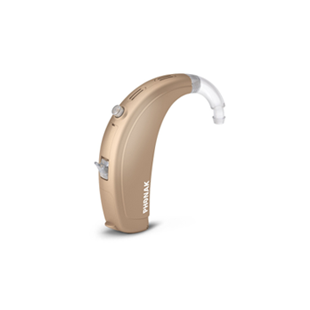 Phonak Baseo Q15 is the comprehensive four-channel, entry-level BTE family for mild to profound hearing losses, available in three models M, P and SP.
Powered by the innovative technology of the Phonak Quest platform, Phonak Baseo Q15 provides great sound quality and proven first-fit acceptance in cosmetically attractive BTE housings.
Enquire About This Product
Explore our Styles & Colours
Features & Benefits
Quest signal processing
Quest precalculation
WhistleBlock
NoiseBlock
Phonak TargetTM fitting
4 Channels
4 Manual programs
4 Colors
FM compatibility
Telecoil
DataLogging
BassBoost
Adjustable beep signals Battery end-of-life warning
Phonak Quest
The Phonak Baseo Q15 hearing instruments are built on the technologies of the high-performing Quest platform and can be programmed using the Phonak TargetTM fitting software. The latest chip design and key Quest features result in a natural sound perception and high first-fit acceptance.
Phonak TargetTM
Phonak TargetTM fitting software provides well-known, versatile fitting, diagnostic and verification tools. All hearing instruments of the Quest platform can be fitted with the samePhonakTargetTM software.
Fixed directional microphone
The fixed directional microphone increases speech understanding in noisy environments. By using dual microphones instead of one omni directional microphone,it reduces disturbing noises from the back and makes it easier to follow a conversation. It can be manually activated whenever better understanding in noise is required.
WhistleBlock
WhistleBlock is a very efficient feedback canceller that allows accurate distinction between feedback and natural signals such as those found in music. WhistleBlock is only applied to true feedback and provides up to 20 dB added stable gain, increasing audibility and sound quality, free from any whistling.